The Banks Will Never Close
Mr. Cub, Ernie Banks Has Died at 83.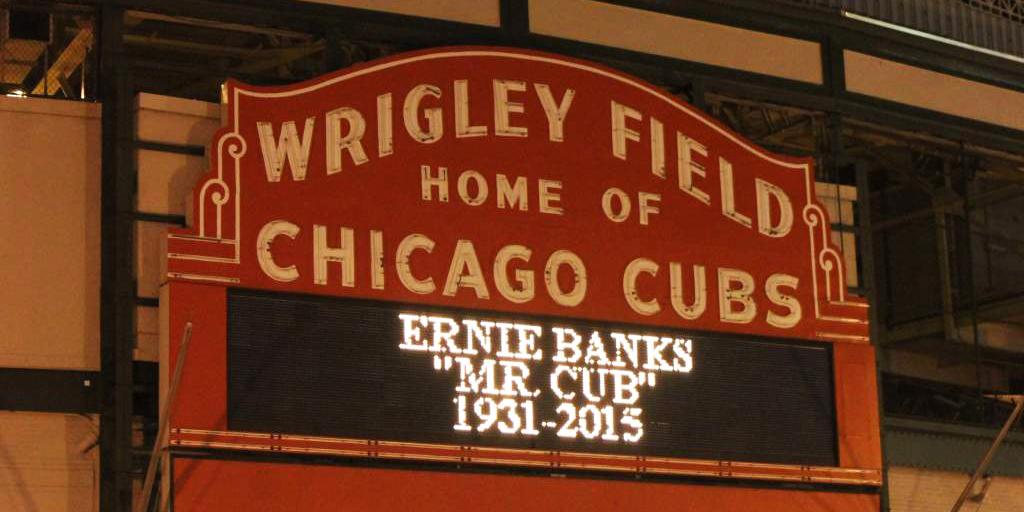 Ernie Banks was the major Cub threat whenever he made an appearance anywhere on the playing field. 
I remember as a kid when the Cubs would come to the Coliseum in
Los Angeles, and later to Dodger Stadium.
Every time I was comfortable with a Dodger win on the horizon, it seemed the future 500 HR hitter, and Cub entry to The

Hall of Fame

, Ernie Banks would be facing our best in L.A.
Against Koufax, and Drysdale, Banks never made it easy for the Dodgers to chalk up a win. 
I often wondered back then why, Banks used to show up at the plate at the most inopportune times. 
He seemed to loom big in the batting order, occupying any, and all of the 9 spots at any given time.  What did I know, I was just a kid.
What I have heard all along the way from then til now, Ernie Banks was an authentic example of what it means to be a humble, nice person.
When you're a record holder, at the top of your game and, an award winner, I suppose the ego could easily lead down other paths.
I never met Ernie Banks but, but those close to Mr. Cub always remarked that he was truly a nice person.  It is always nice to know there are some really nice people in this world.
According to sources who did know him, Ernie Banks was the Professor of nice.  He was a first class gentleman.
It is said there are many tiers of memories.  Some forgotten, some are vague but, in this case the Banks will never close.
One more time:  'Let's Play Two.'